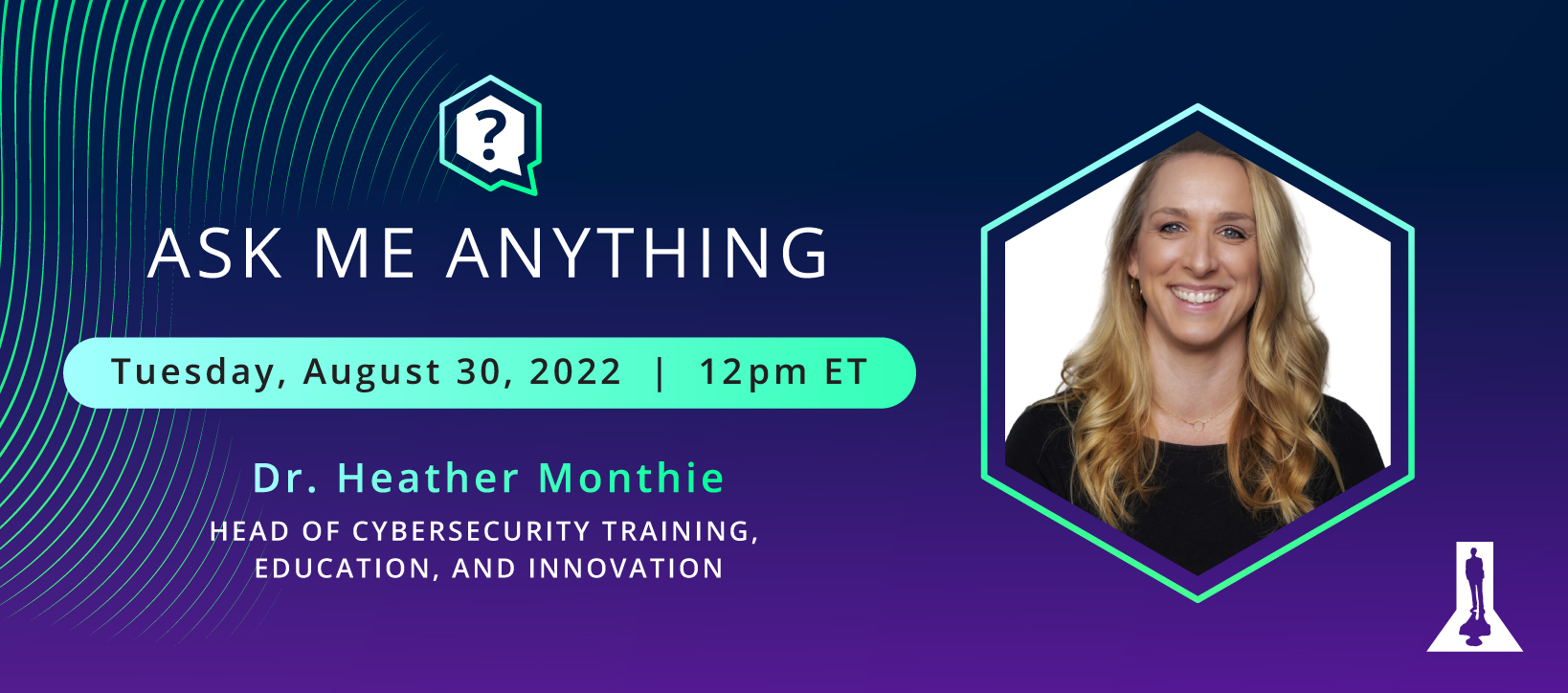 A Diamond in the Rough: Finding and Developing Internal Cybersecurity Talent
To protect your organization from potential information security threats, you must understand the cybersecurity skills gaps in your Information Technology (IT) and Information Security (InfoSec) teams. When designed systematically, a skills acquisition plan can address gaps in cybersecurity knowledge to ensure that team members are equipped to handle complex cybersecurity situations.

Watch our "Ask Me Anything" webinar with OffSec's Head of Cybersecurity Training, Education, and Innovation, Dr. Heather Monthie.
This webinar is the first in a series on best practices to develop internal cybersecurity talent in your technical teams, such as IT, Information Security, DevOps, or Engineering, collectively referred to as "technical teams."
Discuss the cybersecurity skills gap and how to identify it in your organization
Describe the different types of cybersecurity skillsets
Explain how to prioritize cybersecurity skills by job role
Offer tips for developing internal cybersecurity talent


Watch today!