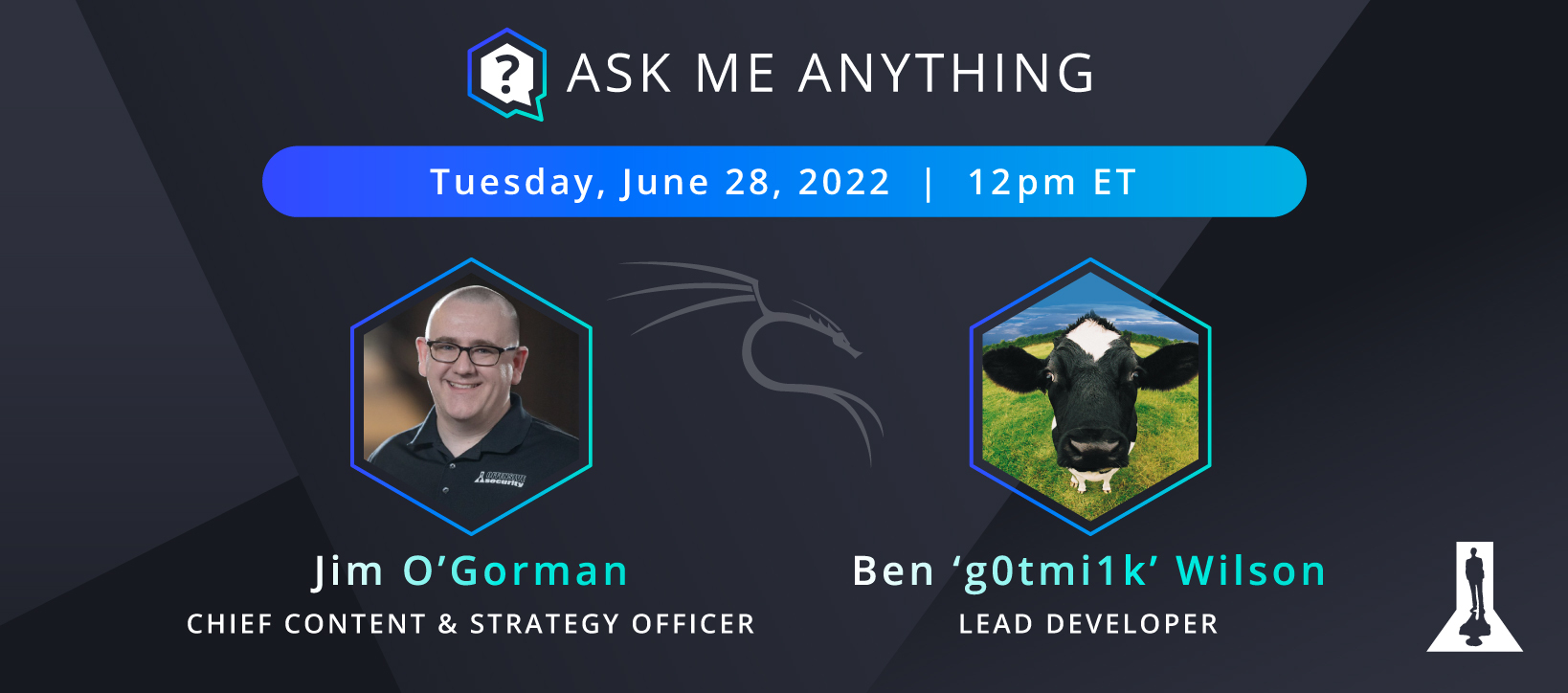 AMA on Your Kali Linux Experience
Kali is stronger today than ever before! With the platform's 10th anniversary on the horizon, we welcome you to join our interactive AMA webinar with Jim O'Gorman, Chief Content and Strategy Officer, and Ben 'g0tmi1k' Wilson, Lead Developer for Kali, Offensive Security Instructor, Maintainer of Exploit-DB, and Founder of VulnHub.
Kali Linux is the industry-standard open-source information security platform. The vast array of penetration testing tools this operating system provides makes it an invaluable resource for hobbyists and seasoned infosec practitioners. Kali is fully funded and supported by Offensive Security. Jim and g0tmi1k discuss:
How decisions are made on the direction of Kali's development
The special Kali-only features and optimizations that have been deployed over the last couple of years
How you can get involved and contribute to Kali Linux
Plus,
What the future holds for Kali
Watch today!