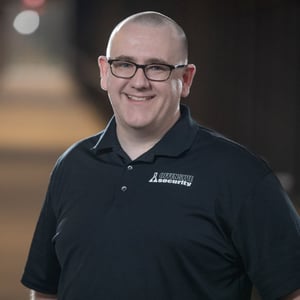 Jim O'Gorman, Chief Content and Strategy Officer @ OffSec
Check out an "Ask Me Anything" webinar on-demand with special guest Jim O'Gorman. As Chief Content and Strategy Officer for Offensive Security, he has the answers to your most burning questions about OffSec, pentesting, and career paths.

What you'll hear:

The history of OffSec and how Jim got his start

Perception of how he sees the world of pentesting and exploit development

How to get started in the offensive side of cyber security
Jim O'Gorman is Chief Content and Strategy Officer at OffSec. Jim (elwood) began his tech career as a network administrator with a particular talent for network intrusion simulation, digital investigations, and malware analysis. Jim started teaching for OffSec in 2009 as an instructor for the Penetration Testing with Kali (PWK) course — a role he still enjoys. He went on to co-author Metasploit: The Penetration Tester's Guide and Kali Linux: Revealed, and has developed and curated a number of OffSec courses. As the Chief Content and Strategy officer, he currently oversees the open source Kali Linux development project and participates with OffSec's Penetration Testing Team.