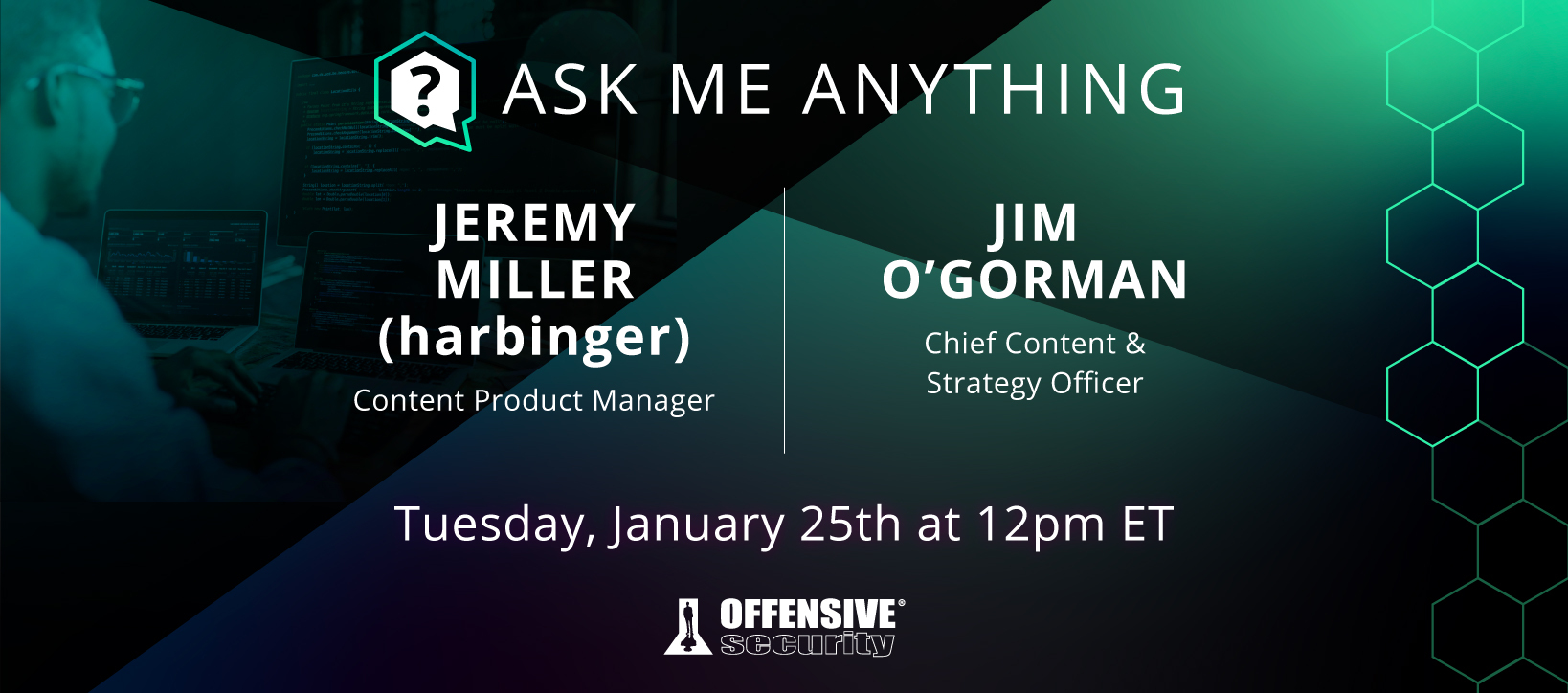 AMA Webinar on Career-Pathing With OffSec's Industry-Leading Certifications
A New Year means a new opportunity to work towards the career you've envisioned!

The OffSec Training Library (OTL) is continually growing. The addition of new content and certifications gives students even more options to consider when mapping out a career path. With over seven OffSec certification pathways, the question becomes, which one is right for you?
Watch our "Ask Me Anything" webinar with OffSec's Content Product Manager Jeremy (Harbinger) Miller, and Chief Content and Strategy Officer, Jim O'Gorman.
You'll hear about:
What differentiates each certification

Course pathways for both entry-level and experienced infosec professionals

Job prospects for each certification
Watch today!