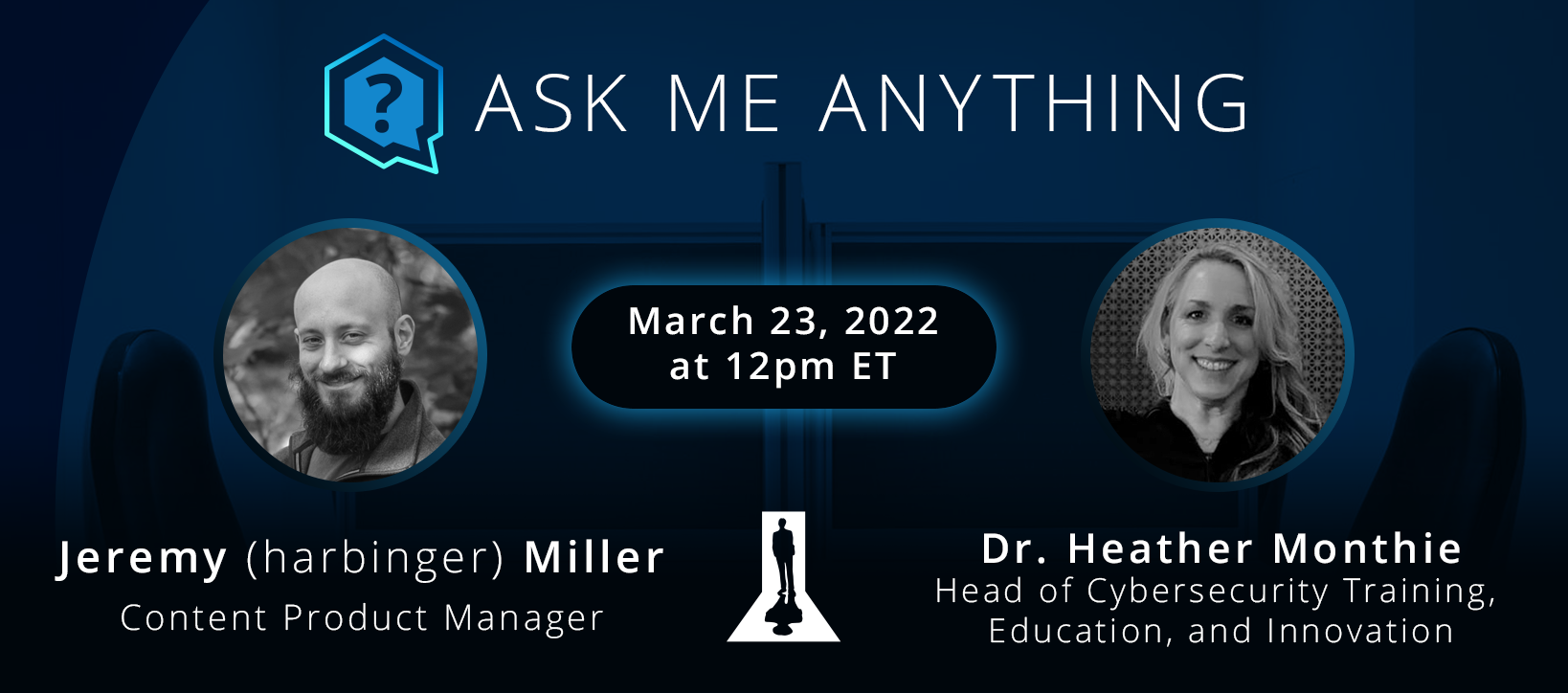 AMA Webinar on How to Write Effective Entry-Level Cybersecurity Job Descriptions
One of the most critical aspects of recruiting and hiring entry-level cybersecurity employees is creating a job description that attracts qualified applicants. A job description that does not provide adequate information about the entry-level role, or has education and experience requirements that do not align with an entry-level position, are often barriers to finding qualified entry-level candidates. The global cybersecurity workforce shortage has made it challenging to find suitable candidates for the right roles; therefore, creating an accurate job posting is an essential first step in attracting well-qualified entry-level candidates.
Join our "Ask Me Anything" webinar with OffSec's Head of Cybersecurity Training, Education, and Innovation, Dr. Heather Monthie, and Content Product Manager, Jeremy (Harbinger) Miller.
You'll hear about:
Understanding the cybersecurity skills gap.

Common cybersecurity job description barriers to finding qualified entry-level candidates.

How to write an entry-level cybersecurity job description and get more qualified

applicants
Watch today!