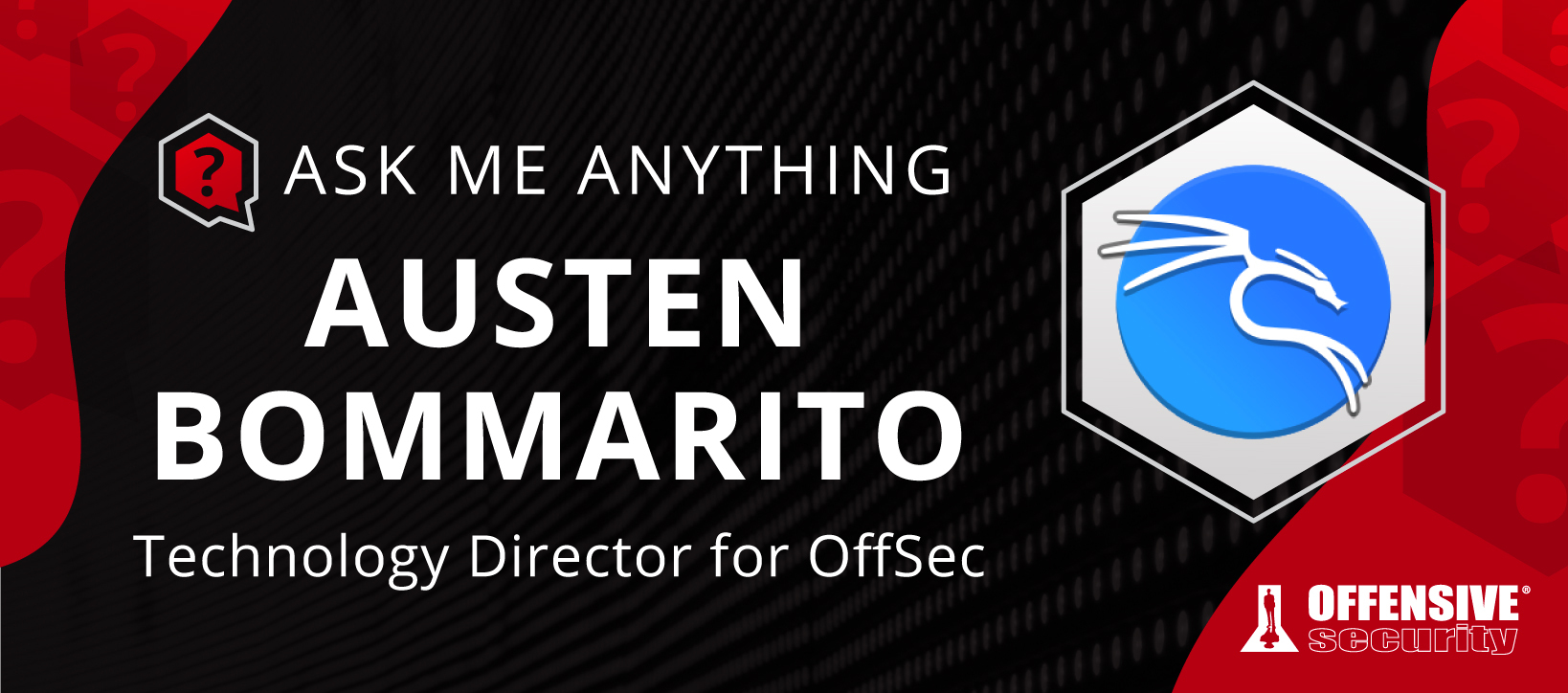 AMA Webinar: Behind The Curtain of OffSec's Industry-Leading Labs
Want a peek behind the curtain of OffSec's industry-leading labs and virtual machines? Join Austen Bommarito, Technology Director for OffSec and host Jeremy Miller (harbinger) for an AMA Webinar. What you'll hear:
How our VMs are built and deployed

How our labs are structured on the backend

Other initiatives our IT, SRE, and DevOps teams are working on
Watch today!