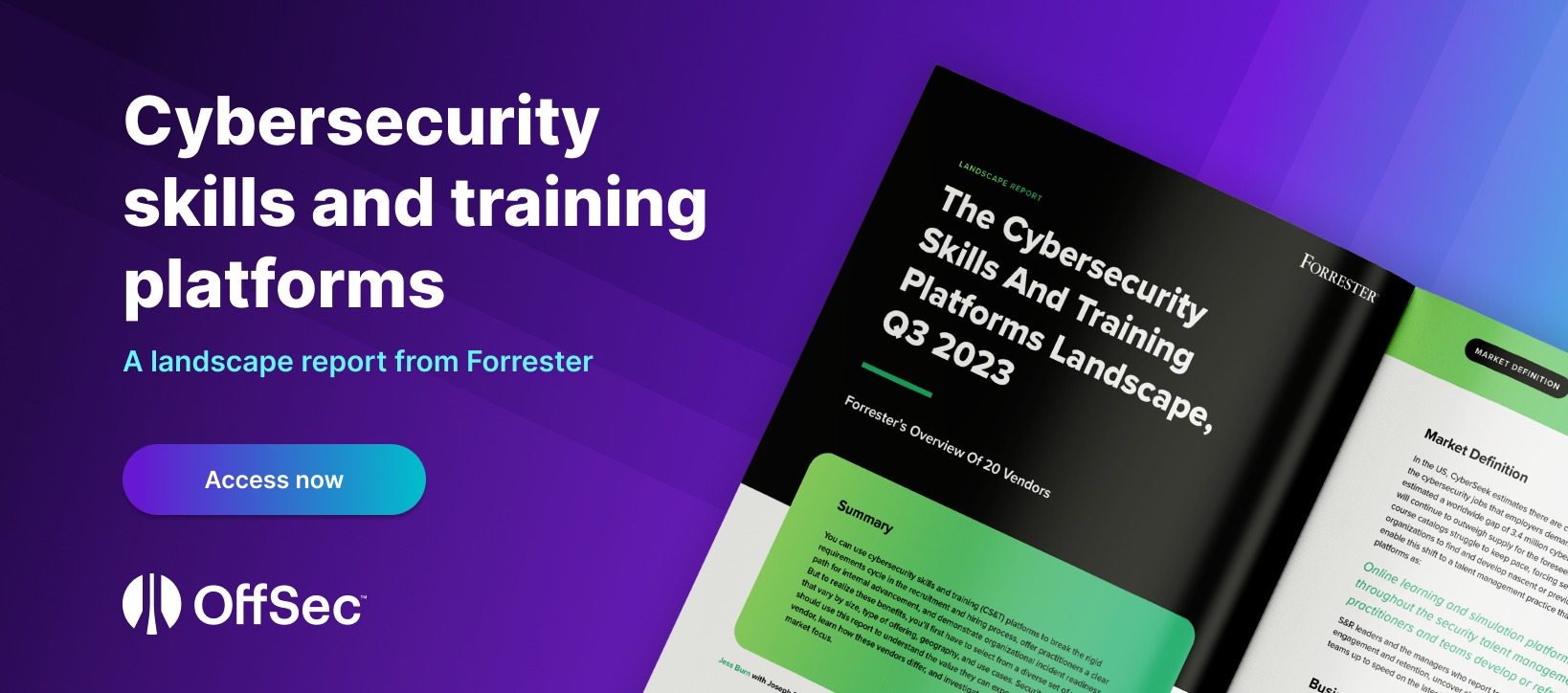 Find the right cybersecurity learning platform for your team
Developing and upskilling your cybersecurity talent requires continual learning and training. Finding the right training platform can be daunting, but Forrester recently released their Cybersecurity Skills & Training Platform Landscape report, Q3 2023, to guide your buying decision.
Provide your email to receive a complimentary report, including information that can serve as a guide for the functionality that matters most for your technology evaluation and vendor selection criteria.