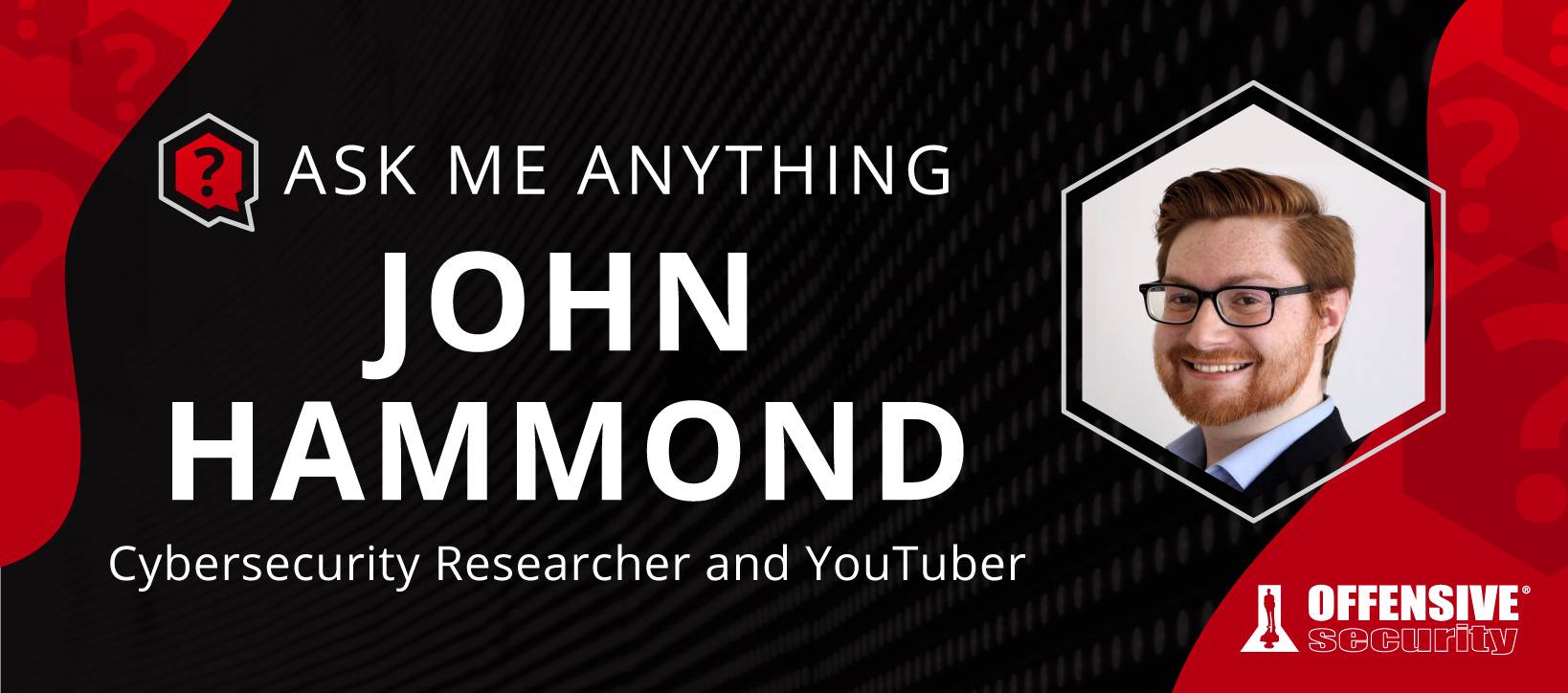 Exclusive AMA Webinar: John Hammond
Watch an Offensive Security "Ask Me Anything" webinar with Cybersecurity Researcher and YouTuber, John Hammond! John's YouTube channel is dedicated to providing reviews and tutorials related to cybersecurity, including CTFs, penetration testing, and hacking.
John is joined by Offensive Security Product Manager, Jeremy Miller (Harbinger).
The conversation covers topics such as:
The first dive into cybersecurity
John's experience with PWK (PEN-200) and PEN-300
What "Try Harder" means to John
Why John started his YouTube channel
Watch the AMA today!