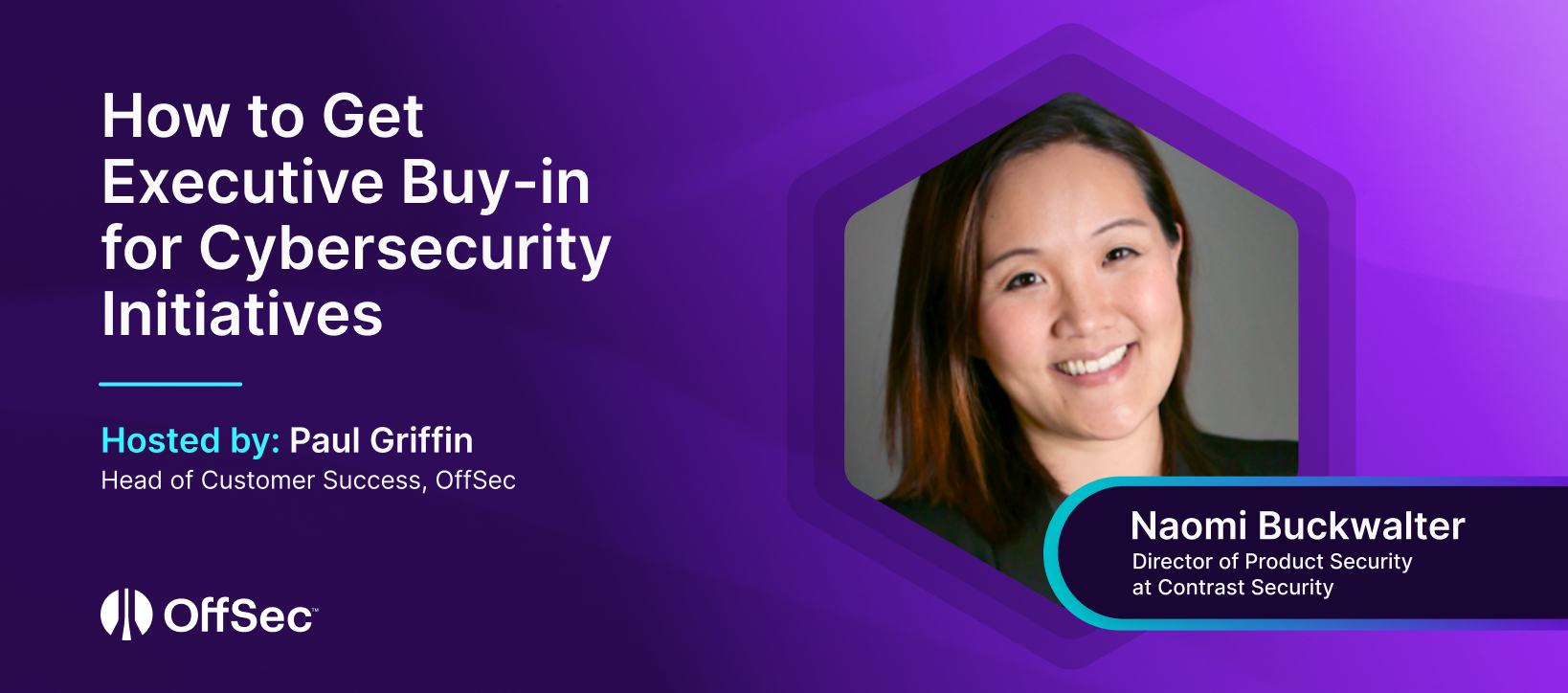 How to Get Executive Buy-In For Cybersecurity Initiatives


As the cybersecurity landscape becomes more intricate, CISOs face mounting challenges, and the widening talent gap puts pressure on already-strained resources.

With limited budgets and an increasing need to amplify cybersecurity defenses, convincing company executives to prioritize security initiatives becomes paramount.

Watch Naomi Buckwalter, CISSP, CISM, Director of Product Security at Contrast Security, and Paul Griffin, Head of Customer Success at OffSec, as they discuss how to get executive buy-in for security initiatives.

In this webinar, you'll learn:
Why it can be difficult to get stakeholders' attention outside the security team
How to demonstrate the effectiveness and ROI of the proposed cyber initiatives
The best ways to internally communicate about your organization's cybersecurity posture
Watch today!