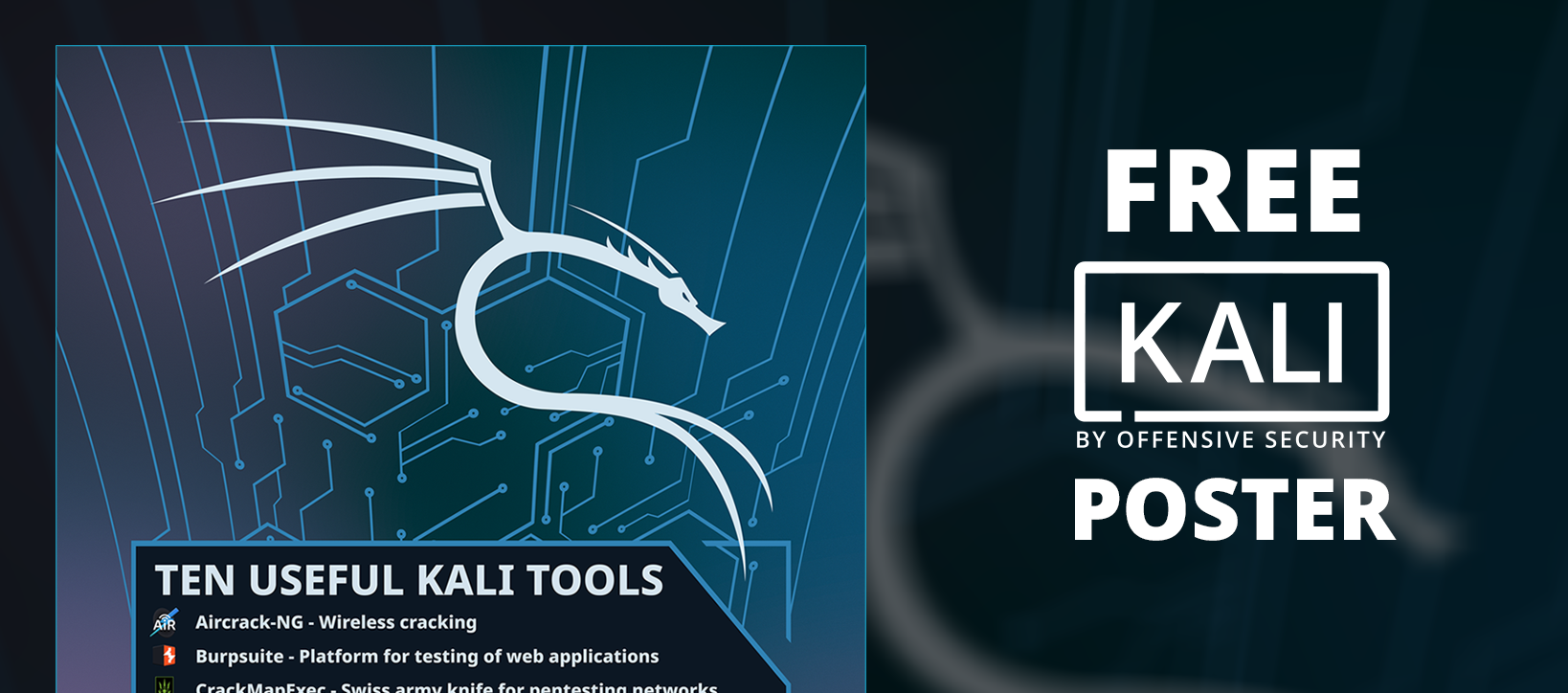 Get your hands on our exclusive Kali posters! These posters are designed with 10 useful Kali tools and the Kali dragon.
The poster will be sent directly to the mailing address you provide to us in the form.
Complete the form with a valid email and mailing address to send a request to our team.
All submissions will receive a PDF of the poster in a confirmation email. Qualified submissions (U.S. governmental organizations and military branches) will be sent the poster in the mail.