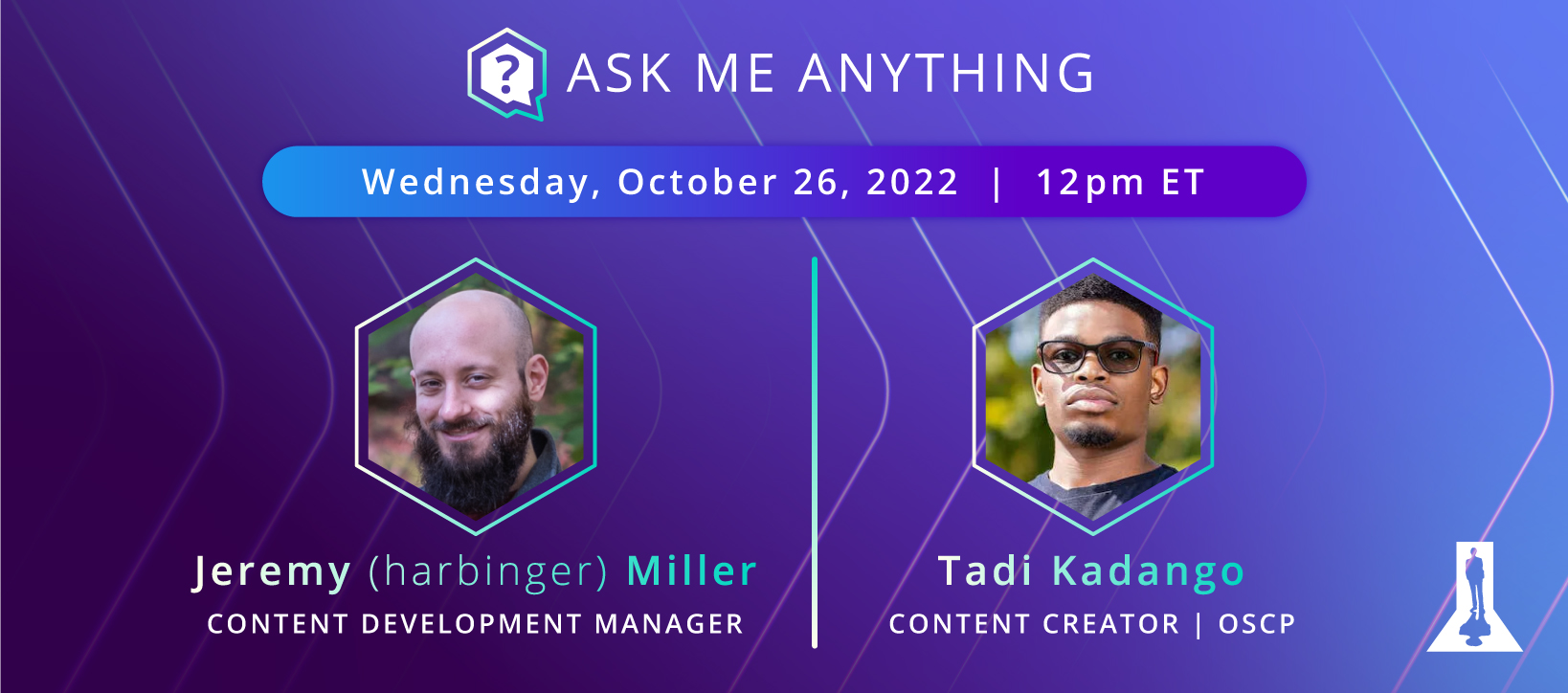 Go on a Cybersecurity Learning Journey with Tadi Kadango
This Cybersecurity Awareness Month, see yourself as an OS_ _.

Tadi envisioned himself as an OSCP, and in August, he earned his certification!

Tadi Kadango has a YouTube channel and blog called ScriptKiddieHub, where he shares his journey into cybersecurity with the hopes of helping others. He aspires to become a pentester and eventually grow into a red team role.
If you're on the road to OSCP or are curious about how to prepare for the exam, check out Tadi's Journey to OSCP playlist.
Watch our "Ask Me Anything" webinar with Tadi and OffSec's Content Development Manager, Jeremy (Harbinger) Miller.
They'll discuss:
Why Tadi become interested in cybersecurity
His experience with the OSCP, and why he chose to pursue it
Advice he would give to students currently enrolled in PEN-200 (PWK)
The importance of building a portfolio of hands-on projects
Watch today!