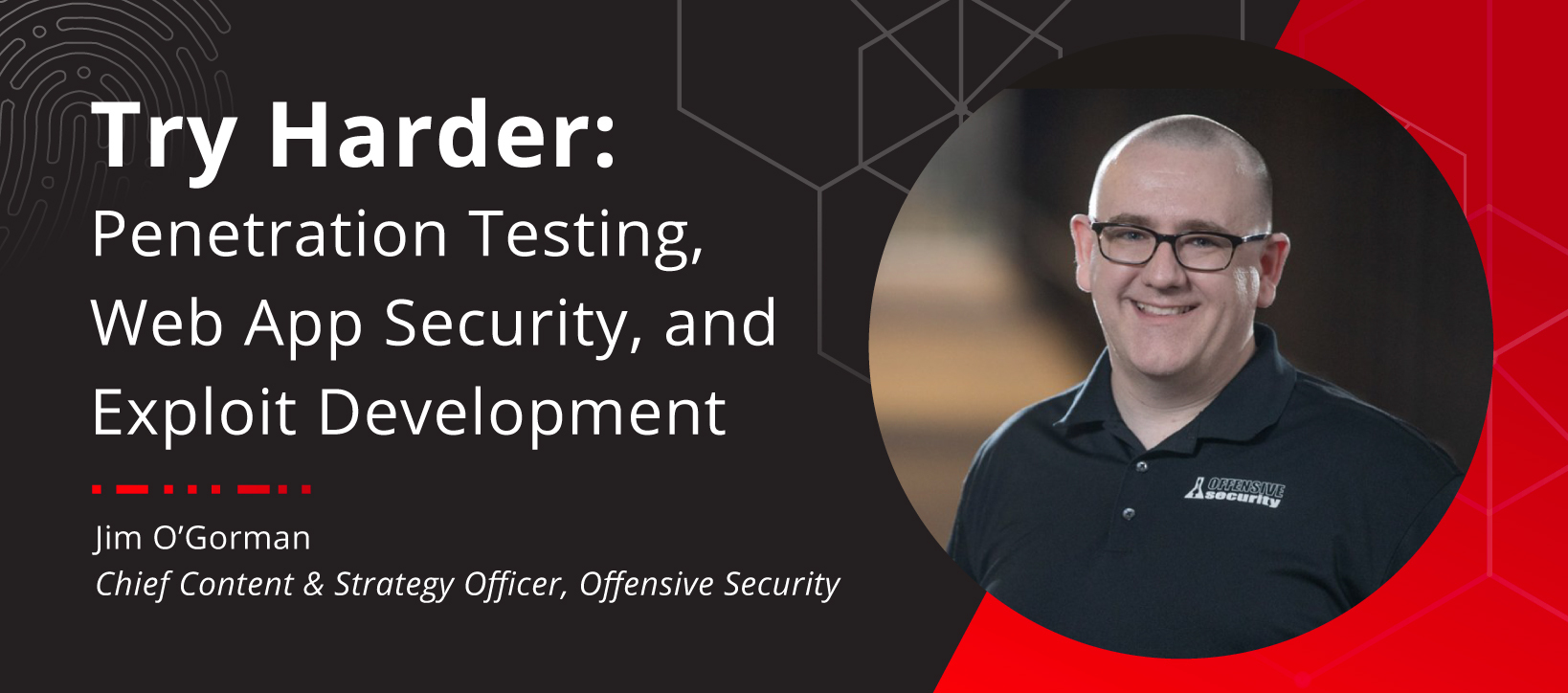 Do you know what it means to "Try Harder"?
Join OffSec's Chief Content and Strategy Officer, Jim O'Gorman, and The CyberWire moderator, Dave Bittner, in a conversation about what this motto and methodology really mean, and how they help you to get to the top of your game in penetration testing, web app security, and exploit development.
Find out what's new at OffSec, particularly the brand new, three-course certification: the OSCE3.
Watch today!