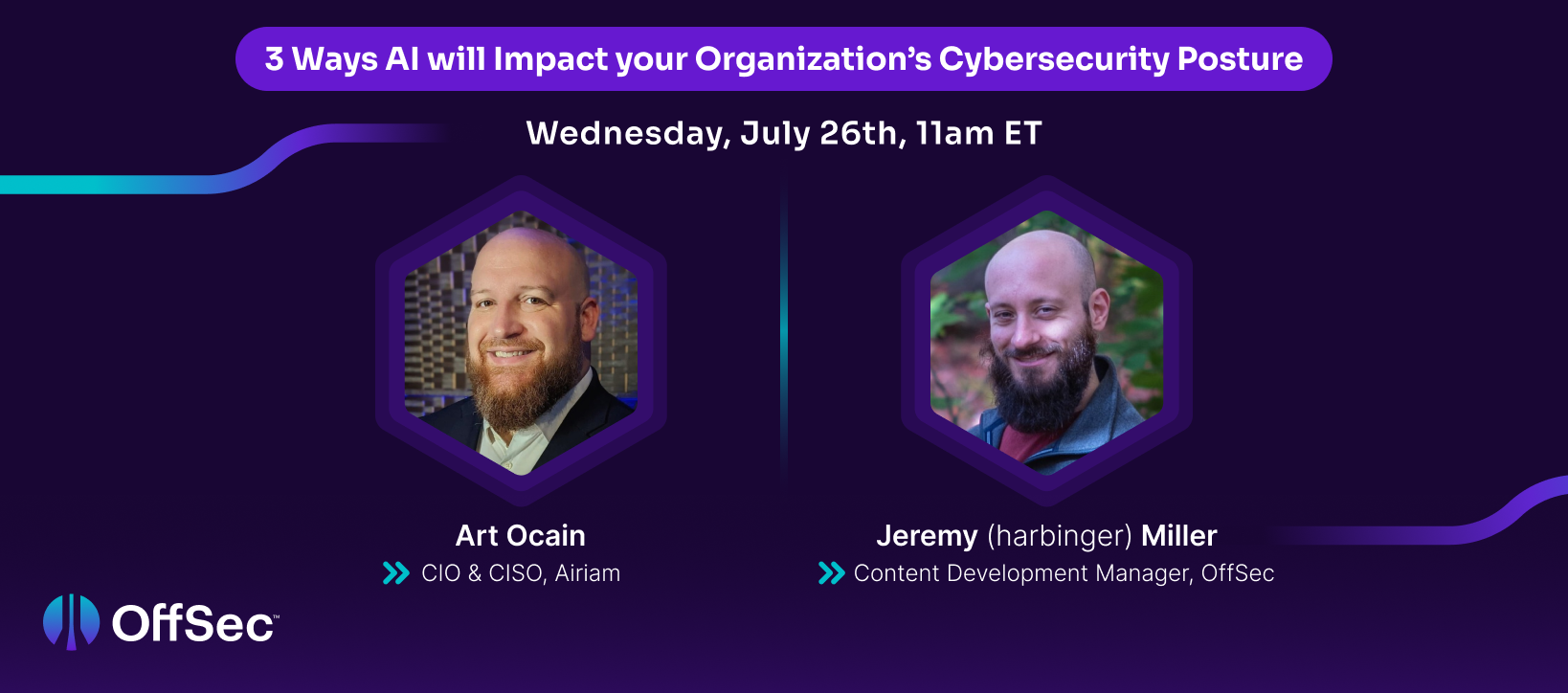 3 Ways AI will Impact your Organization's Cybersecurity Posture
Over the past few years, AI has evolved to an extent that requires the attention of organizational leadership, especially in cybersecurity. Security teams need to prepare to face AI's potential threats while also leveraging its utility to enhance cyber defenses.
Listen to Art Ocain, CIO and CISO of Airiam, and Jeremy (harbinger) Miller, Content Development Manager at OffSec, discuss 3 significant ways AI will Impact your organization's security posture.
Watch today!