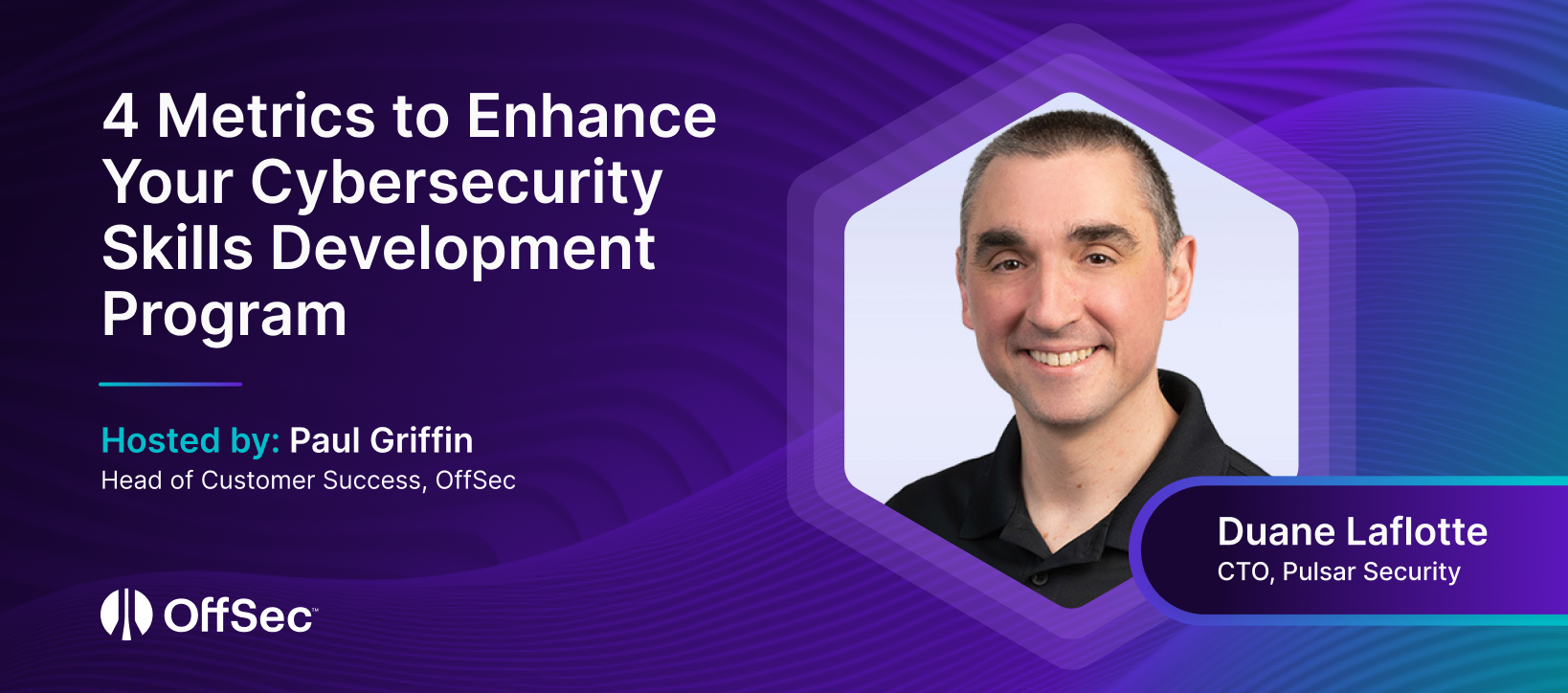 4 Metrics to Enhance Your Cybersecurity Skills Development Program
InfoSec leaders understand that upskilling existing employees is vital for filling essential security positions and effectively deploying emerging technologies for a competitive edge. Cybersecurity learning plays a crucial role in achieving this goal.

How can you ensure you get the most value from your cybersecurity learning initiatives? The answer lies in metrics. With the right metrics, you can accurately measure the impact and effectiveness of your learning programs.

In this webinar, we will explore four types of essential cybersecurity learning metrics:
Metrics to Optimize Training Activities
Metrics to Measure the Impact of Learning on Cyber Readiness and Business Performance
Metrics to Track Individual Development and Performance
Metrics to Assess Job Satisfaction and Employee Retention
Watch today!