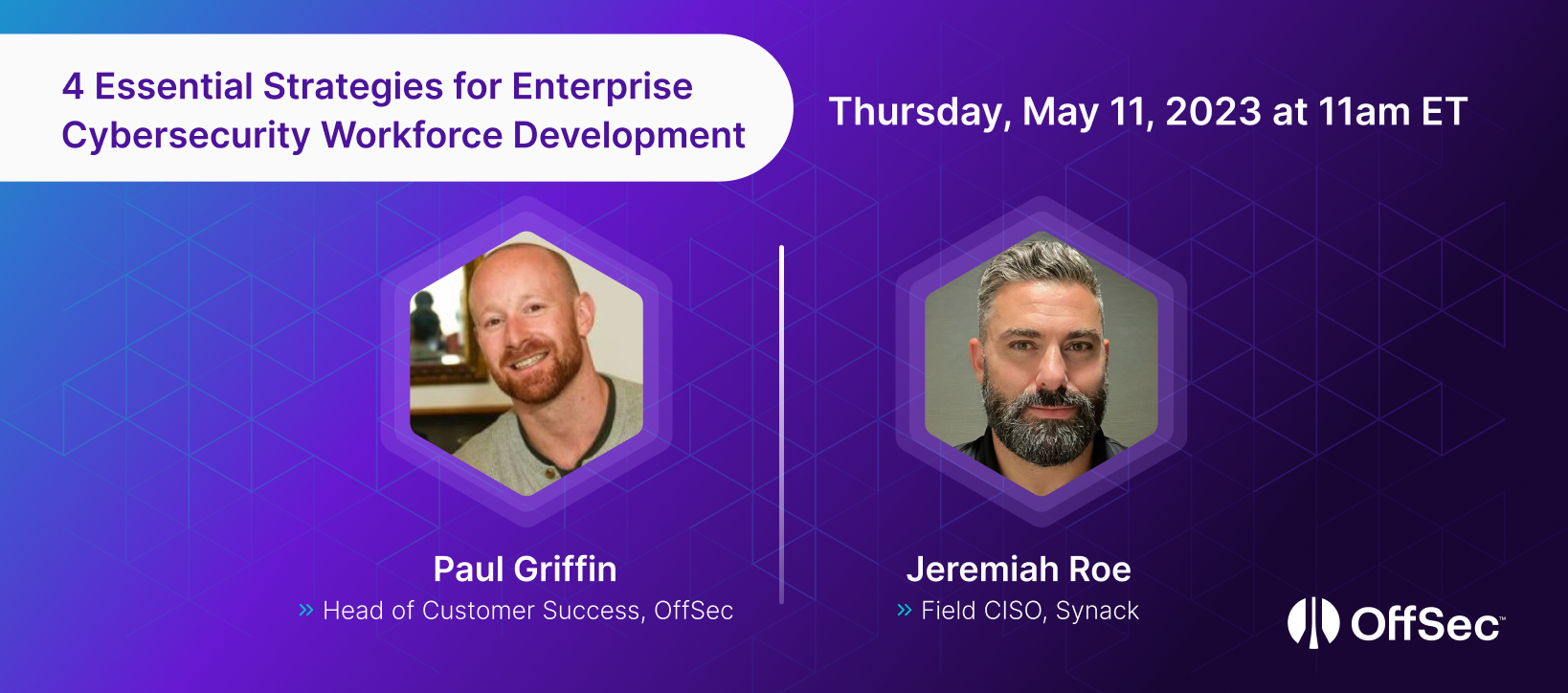 4 Essential Strategies for Enterprise Cybersecurity Workforce Development
According to a recent study, the cybersecurity skills gap contributed to 80% of breaches last year. Talent churn, lack of continuous skills development, and narrow technical expertise are all contributing factors to a weak security posture. The resulting security breaches negatively impact an organization's profits, reputation, and morale. At the core, this is a human-centric problem, not one that can be solved solely with software, technology, and tools. Fortunately, there are actions organizations can implement right now to help their teams acquire the skills and knowledge required to be better prepared for inevitable security threats.

Watch our webinar with Paul Griffin, Head of Customer Success at OffSec, and Jeremiah Roe, Field CISO at Synack where they'll cover:
The current state of the industry and why cybersecurity skills development is a critical business priority

4 essential strategies for enterprise cybersecurity workforce development

OffSec's answer to skills development at scale

Audience Q+A



Register today and don't forget to submit your questions for our speakers!