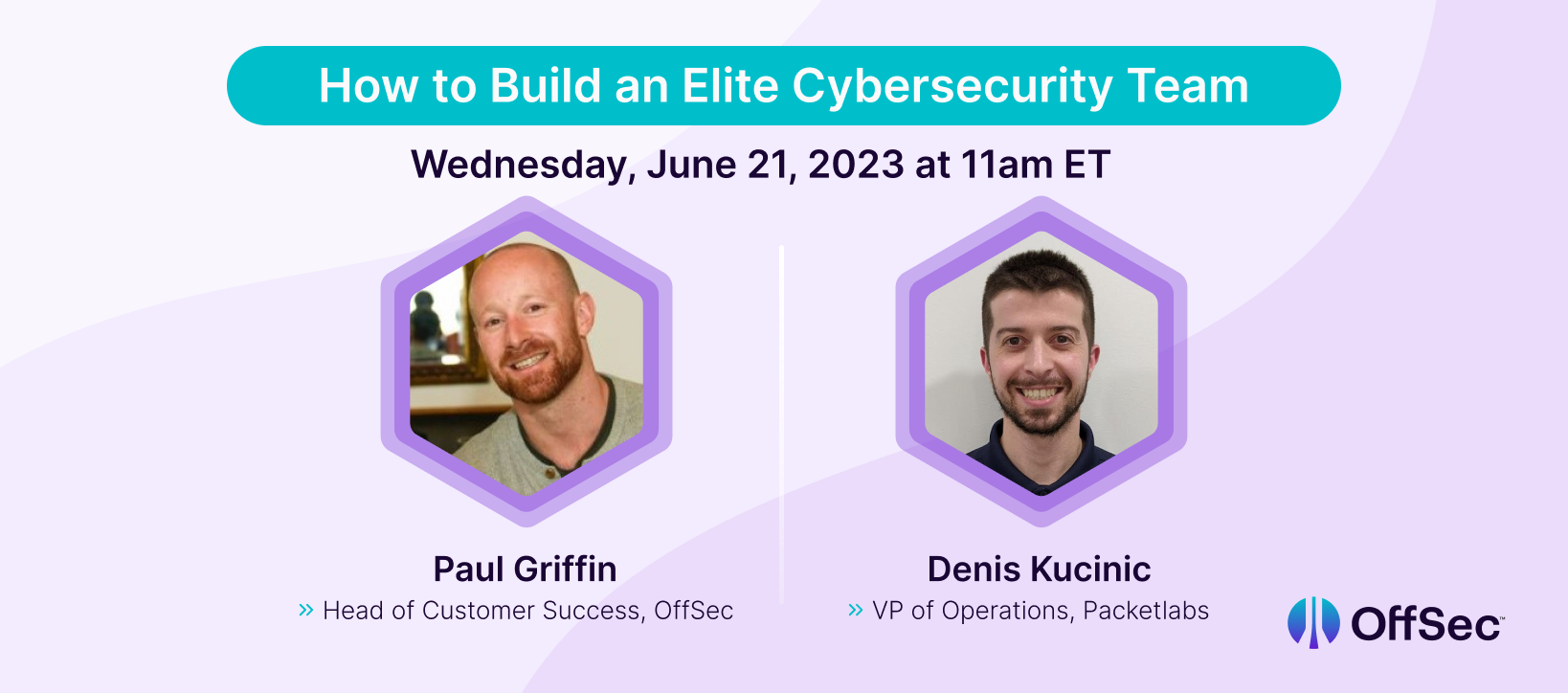 How to Build an Elite Cybersecurity Team
With the cybersecurity talent gap growing at the speed of technology; attracting, assessing, developing and retaining talent can be a challenge to organizations of all sizes, and especially for larger enterprises.
In 2023, there are an estimated 3.5 million unfilled cybersecurity jobs. And for those that are in the candidate pool, as laws, technology and standards change, it's becoming increasingly difficult to accurately assess their level of skill.
Watch Denis Kucinic, VP of Operations at Packetlabs, and Paul Griffin, Head of Customer Success at OffSec as they discuss the best ways to attract top talent and build an elite cybersecurity team.
In this webinar, you'll learn:
The top 3 interview tactics for hiring cybersecurity talent (position agnostic)

How to use certifications to remove bias and confirm skill levels

The importance of soft skills

How to upskill and promote from within

Best practices for building cybersecurity skills development into your team's day-to-day (and why it's a must!)



Watch today!