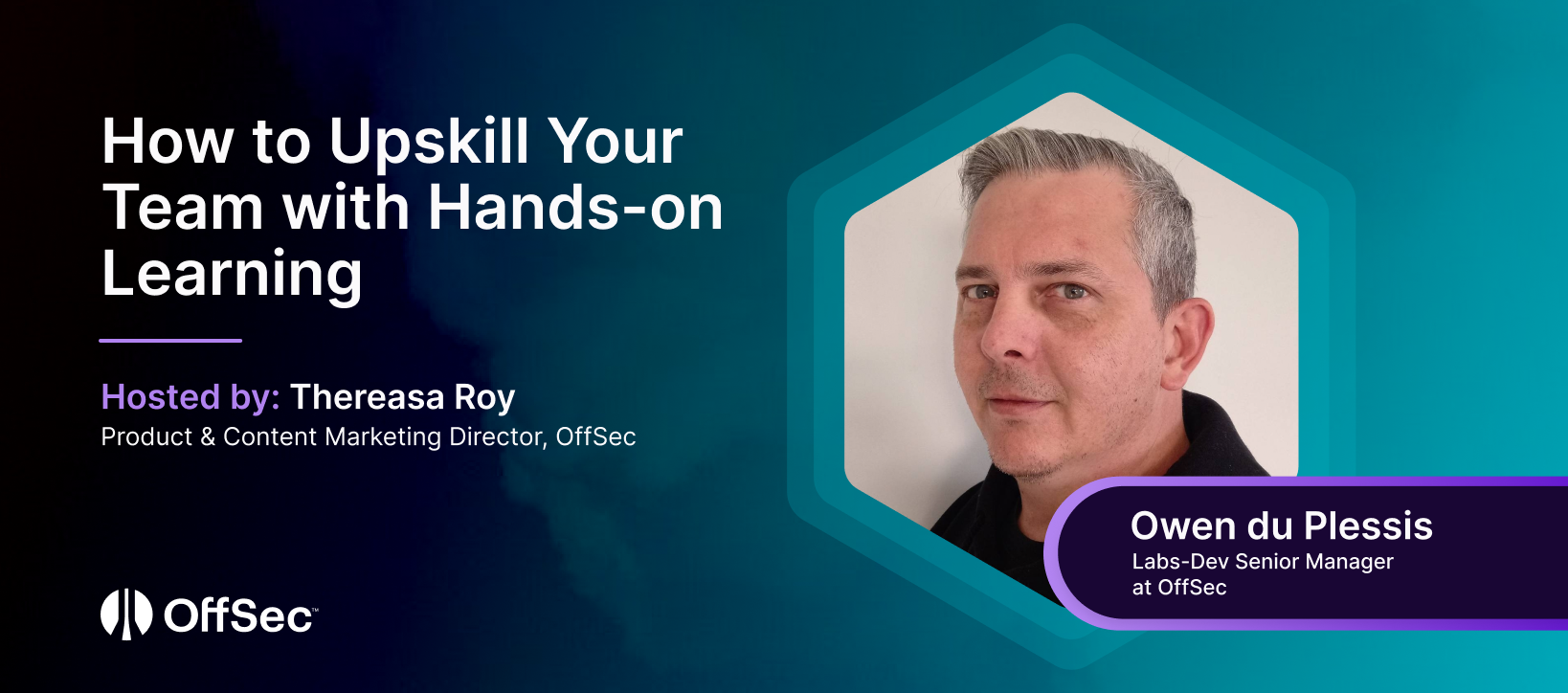 How to Upskill Your Team with Hands-on Learning
In the dynamic world of cybersecurity, hands-on learning is more than an advantage—it's a necessity. As cyber threats grow in complexity, cybersecurity teams must be armed with practical, real-world experience to effectively counter these challenges.
Join us to explore the indispensable value of hands-on learning, delve into the evolution and significance of cyber ranges, and unveil the enhanced capabilities that OffSec Cyber Range brings to your team's cyber readiness.
In this session, Owen du Plessis, OffSec's Senior Manager of Labs Development, leads a session where he will:
Unveil the OffSec Cyber Range Defend capabilities.
Dive into a live demonstration of OCR, designed to emulate real-world enterprise environments.
Explore the platform's dynamic offensive and defensive training features, accessible via a web-based interface.
Showcase the broad spectrum of emulatable exploit categories, ranging from Active Directory to XDay attacks available on OCR.
In this webinar, you will gain:
Insight into the real-world application of OCR in cybersecurity.
Appreciation for the immense value of hands-on learning for cybersecurity professionals.
A showcase of key features tailored to the needs of the cyber landscape.
An opportunity for a live Q&A following the demonstration.
Watch today!