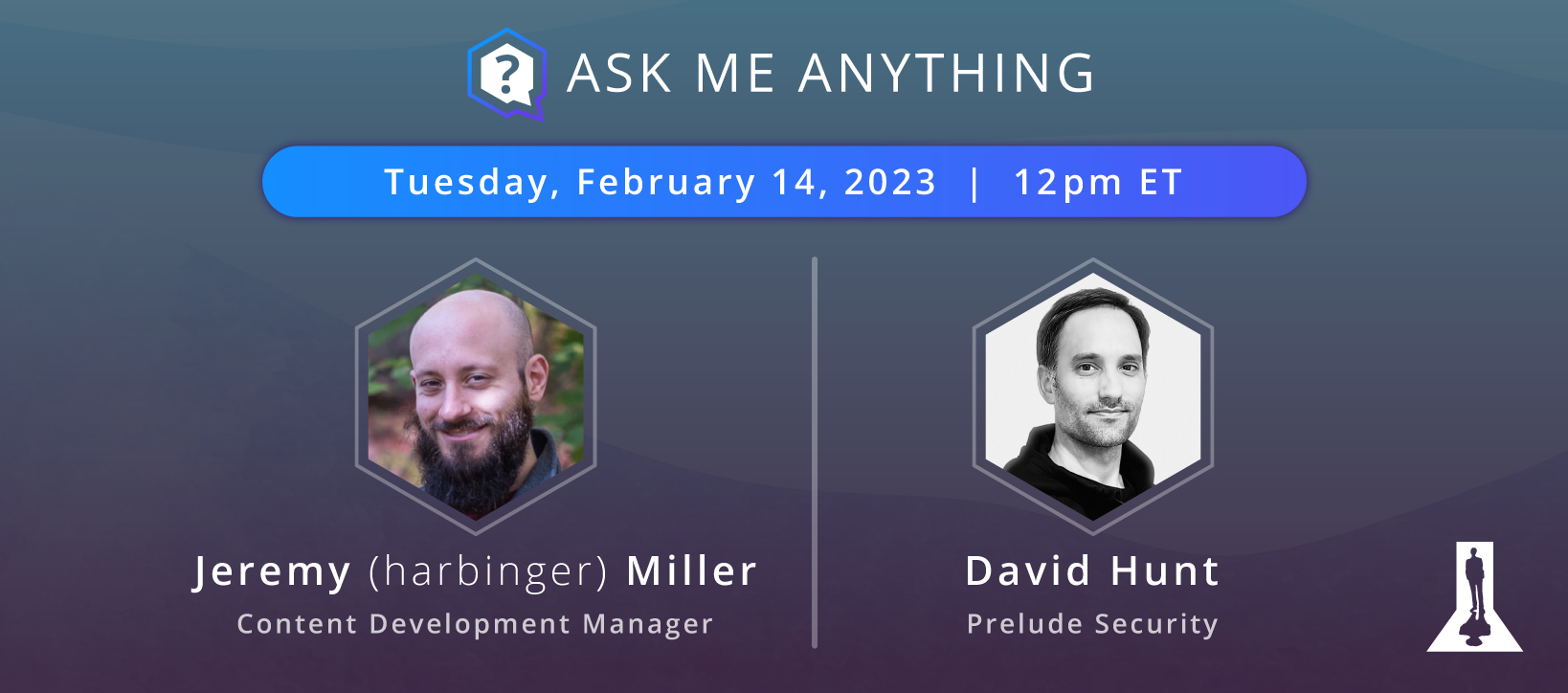 AMA with Prelude Security's David Hunt
Learn more about adversary emulation and how corporations are starting to look into implementing it to improve their security in this exclusive event.
Watch our "Ask Me Anything" webinar with David Hunt, Chief Technology Officer at Prelude and OffSec's Content Development Manager, Jeremy (Harbinger) Miller.
During this webinar we will discuss:
How David got his start in cybersecurity

His thoughts on adversary emulation

Upcoming community projects

Watch today!